2020 being the start of a new decade made me reflect on the last 10 years, and it's amazing on how much the landscape of music has changed. From the evolution of YouTube and the popularity of music videos to the social media and streaming revolution, the way we listen to music has changed radically over the last decade. It's a truly fascinating time to be alive in this era of the internet, which in my opinion has become the single most important invention over the last 30 years. Every single year I feel like the world is becoming more and more saturated with information, a lot of which is misleading and false. As for the music industry, I'm intrigued to see what trends and more long-term shifts will occur. These are some of the trends and shifts I predict for the next 10 years. A lighthearted and purely hypothetical article.
Independent record labels will continue being important
Labels will continue playing a significant role in supporting artists financially while also allowing them to have creative freedom over their art. Considering the fact that the internet has made music discovery a lot easier than previous generations, more and more artists find the idea of an independent label attractive for them. This has already been the case for the last 10 years, and I firmly believe that major labels will eventually cease to exist. An article by Vox released back in 2015 interestingly predicted that "the music industry is (slowly) moving towards a release-window system, making content exclusively available at different prices depending on time and other parameters (geography, format, etc.)." What this means is that music could only be released exclusively on different platforms at different prices, breaking the monopoly of a streaming service like Spotify. I encourage independent labels to come up with unique ways to market and brand releases, providing interactivity with either exclusive launch/listening parties, art installations and exclusive vinyl & CD releases (will speak on this later). With the short attention span of the internet and social media in general, what better way to market yourself and make yourself go viral than doing something out of the ordinary. Record labels will still have a big role to play in providing finances and funding for these releases, so as long as they provide full support and creative freedom to the artists, they need to be supported and celebrated. Shoutout everyone who's holding it down in London.
Albums will continue being relevant
Contrary to popular belief, I genuinely think that over the next 10 years, albums (rather than singles) will stand the test of time and continue being essential to the fabric of the industry. Firstly it's important to acknowledge that the album format has changed. Albums as something physical you buy in a store so you can go and place a disc in your CD player and sit down for 40-50 minutes might be fading away, but some major artists are bringing innovative ways to release full projects. Childish Gambino's 2013 album Because The Internet came with a short film and a play script. Frank Ocean released a film for his album Endless. Beyoncé with her incredible Netflix special Homecoming. Everyone is excited for a new Kendrick Lamar album. It's such an outdated idea to say that "music album is dead," especially as they tend to focus sales numbers and people's preference for singles. Streaming services have allowed albums to become easily accessible online as well. They won't fade, just like vinyls.
Vinyls will continue to strive
Vinyls are like books. We cherish books because of the physical aspect of them. For music lovers especially, being able to physically purchase an album in a store does not compare to buying or streaming something online. The same way books continue to strive in a digital world, vinyls will stand the test of time. Increasingly for more independent labels, I see reissues of old albums from the 60s, 70s 80s etc. This trend highlights people's desire for physical music and our proclivity to get excited over new album releases. Nothing much else to say here but that.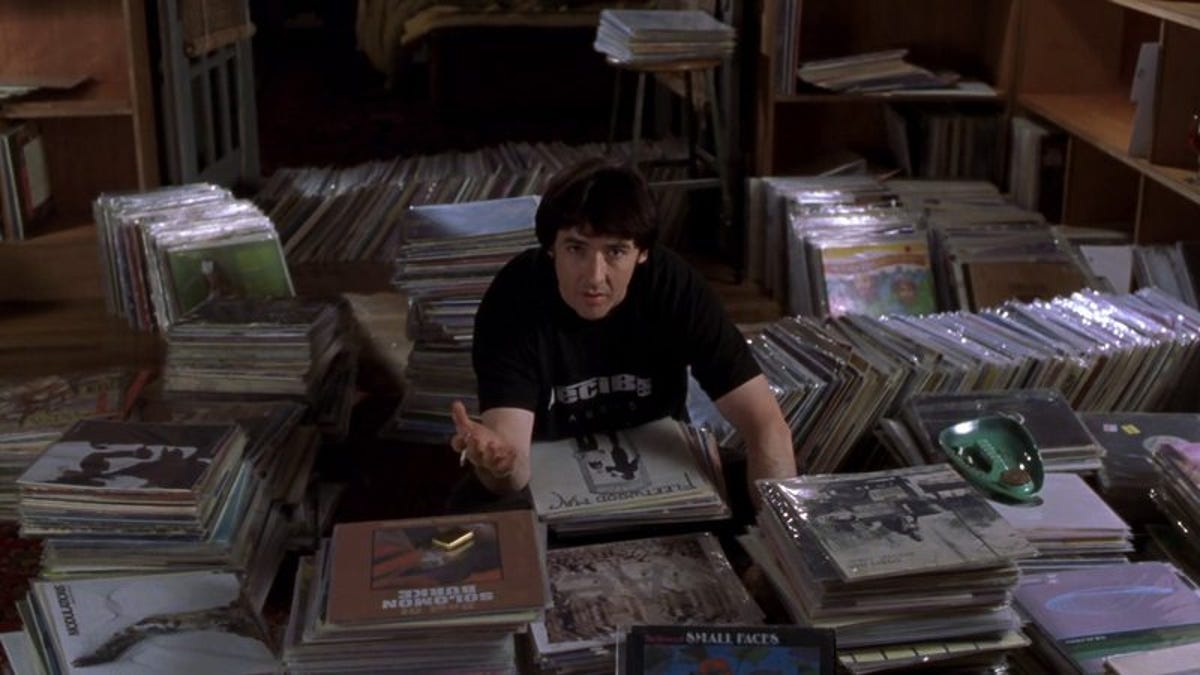 Streaming will continue to evolve and dominate
Yes, I do think that streaming is the future whether we like it or not. Accessibility has never been easier, and the popularity of playlists has skyrocketed over the last few years. But Spotify and Apple Music can't stay the same for the next 10 years. These platforms will evolve in numerous ways. More video-based content will be readily available. Whether that's through music video releases, concert streams or direct social media interaction, these platforms will become more increasingly interconnected over the years. Spotify's recent acquisition of SoundBetter, a music production marketplace for artists, producers, and musicians to connect on specific projects is an example of them branching out much further than just streaming. Giving artists full control over how they make and market music is essential, and I hope that they (along with every other streaming service) make active changes to ensure artists get paid fairly. Digital Music News have tried to highlight how many streams artists need to earn the US minimum wage, and the numbers are bleak. Check the graph below.
Streaming services need to give more power and influence to the independent record labels that work on behalf their artists. More focus on earnings, marketing opportunities and opportunities for growth would be a good way to create a sustainable, beneficial platform for artists to grow in the future. Partnering up with cutting-edge music startups like SoundBetter means that Spotify can diversify their portfolio and continue evolving as a platform. Other streaming services would have to follow suite.
Virtual Reality concerts will become a reality
This is the big technological shift I predict will happen over the next few years, and the effects of it would change the course of how we consume live music. Melody VR is a company that provides this kind of service, where you'd install their app, connect your VR headset and watch a selection of live performances from different venues and festivals. I predict that within the next decade, this will be become the norm. And if it does, then it will completely shift the way we consume live music. Would artists perform as much as they would usually year on year? How would the revenue for live shows change over time? Would this be sustainable? I don't have the answers, but I do have suggestions on how this may work. A VR streaming platform for live concerts could exist, where everyone pays either a full subscription to a service (YouTube I know are getting into this field), or an individual artist subscription, which would give them access to all their live shows, music, merchandise etc. Artists would still perform at live venues to real crowds of people, and maybe pricing for concert tickets and live VR ticket shows could differ, but it means that anyone around the world could tune in and watch, increasing earning potential tenfold. What this would mean for independent, lesser-known artists I don't know. It may make it more difficult for independent and unsigned artists to make a sustainable living out of VR streams if they are cheaper and yield less returns for them. It's unfortunate, but as technology progresses, so will innovation within the music industry, for better or for worse.
Music blogs will lose relevancy
This prediction pains me the most. Honestly, I'm finding it more and more difficult to keep up with the level of releases and the sheer amount of music publications that exist on the internet. FACT Mag recently announced that there will be no more written editorial content on their website in an effort to focus more on video content.
This shift signals a change in attitude for writing. While I do think that longer form music journalism will continue to exist, it's becoming apparent that more and more people are shifting their attention to podcasts and video content. The Pitchforks, Rolling Stones' and the Fader's will continue to thrive, but they too will refocus their energy on more audio and video content rather than written editorials. I see the landscape of music journalism changing vastly as a result of this. More people will turn to streaming platforms and major publications for their information, leaving the vast terrain of independent music writing largely niche.
Radio in its traditional form with cease to exist
FM broadcasting will lose all relevancy within the next 10 years. There is no evolution in the format of it, so how should we expect it to evolve, especially when we consider how quickly consumer trends and technology has changed recently? There will be a definite shift from FM broadcasting to more internet-based content. Radio stations and organisations like NTS and Boiler Room will continue collaborating with museums, galleries and live events, bringing a mixture of radio broadcasting, event sponsorship, artist development and other cutting edge creative projects that will definitely shake things up. Boiler Room's 4:3 platform is already a step in that direction, and I predict more innovative changes to the landscape of radio and music journalism (also mentioned above) within the next decade.
The next 10 years are some of the most exciting yet. The technological changes that I've seen within the industry I wouldn't have predicted in 2010, so the predictions I've given are merely predictions. It would be interesting to hear what you guys think on the topic. Let me know!